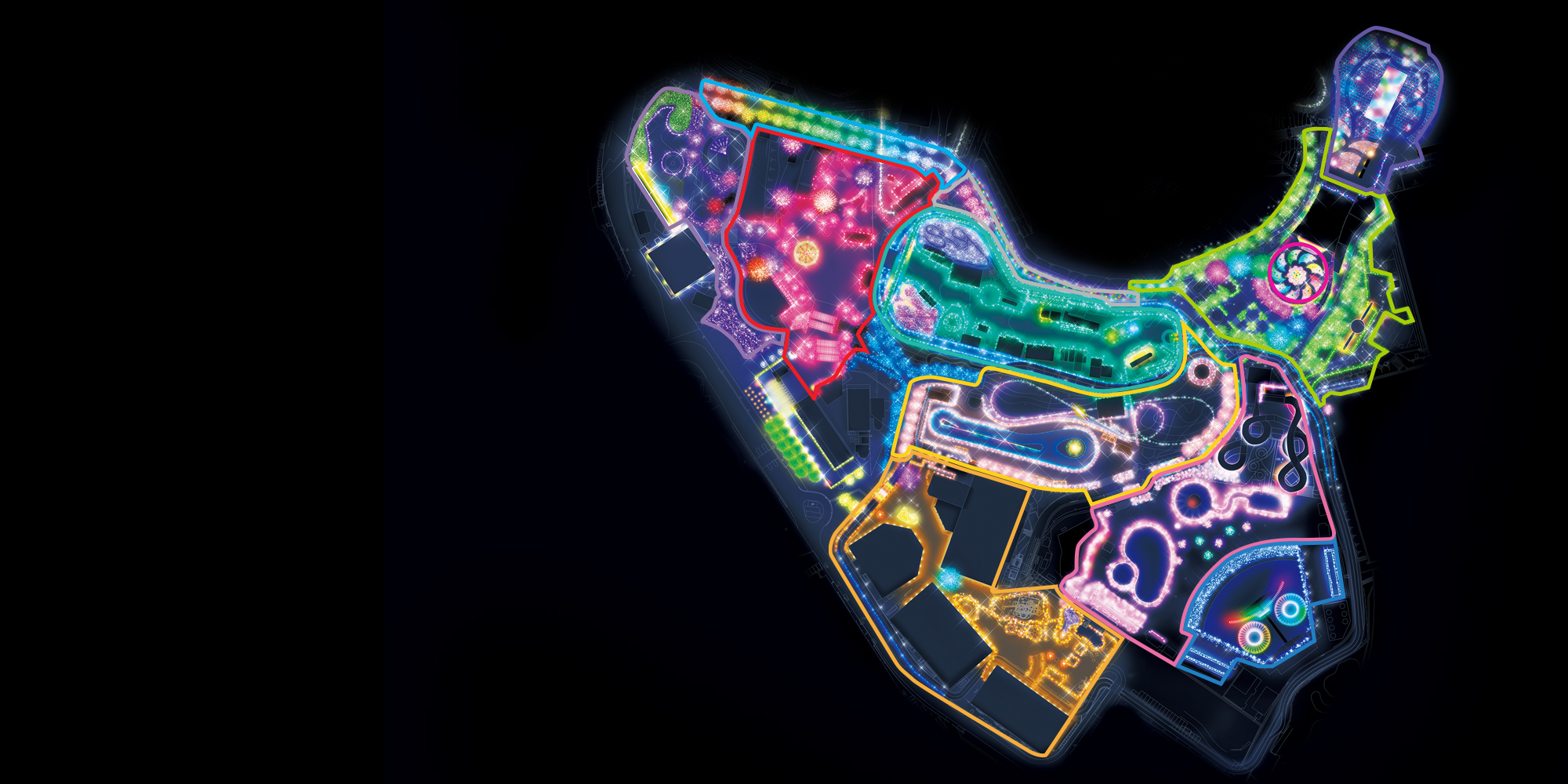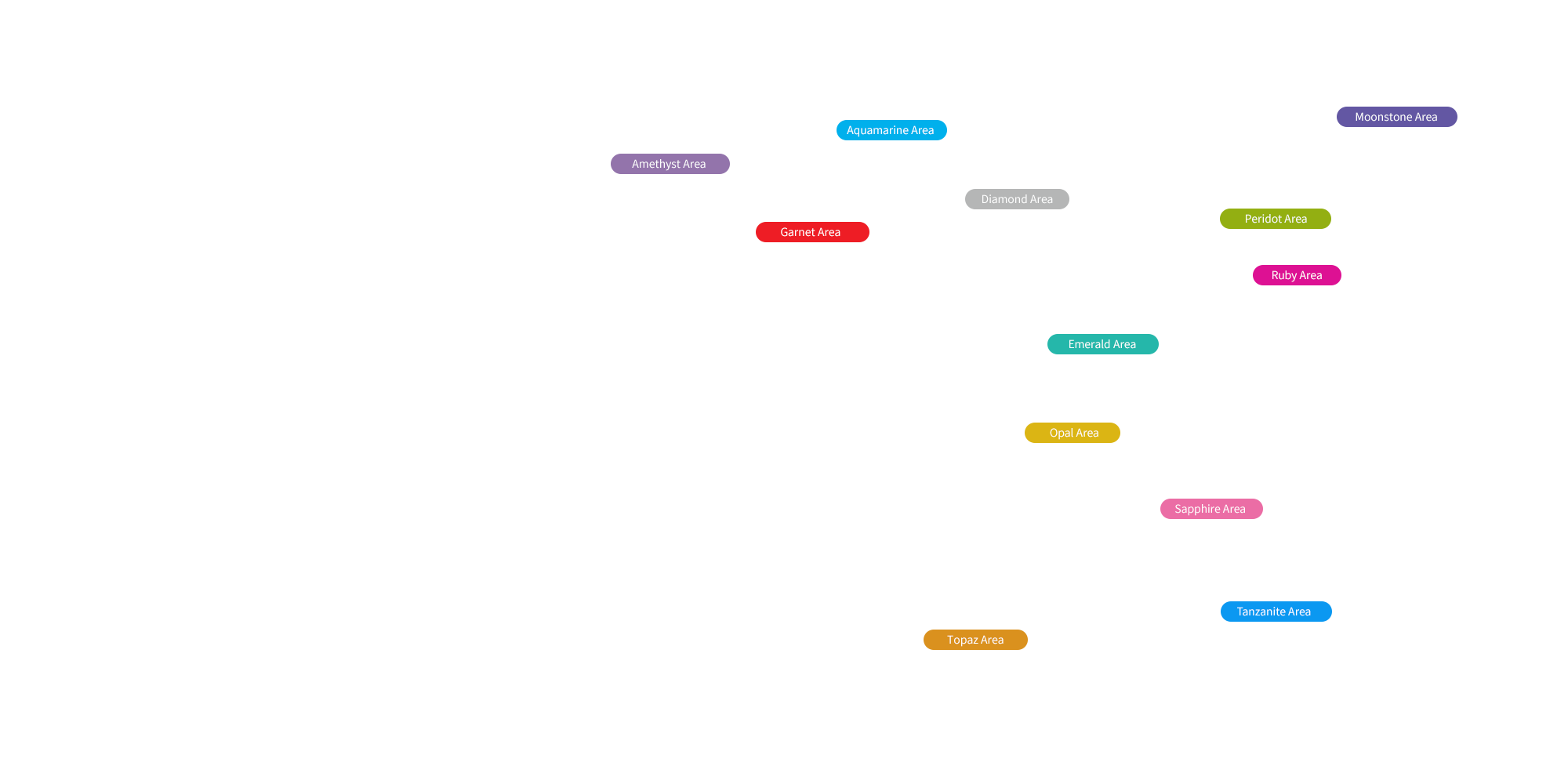 12 Birthstone themed areas
Jewellumination, enveloped by 6.5 million jewel-colored bulbs.
This season's theme is "Resonance of Gold and Birthstone".
A fantasy area will appear, represented by two glimmers that evoke "RESONANCE", a
theme comprising Gold (golden color) that has long been valued for its everlasting gleam,
and of Birthstone that has been appointed equally to everyone.
Enjoy the healing experience as you get wrapped in a calming glimmer.