【Notice of opening of YomiuriLand】 (updated June 29, 2020 15:00 )
In order to prevent the spread of the COVID-19, we have reopened only the outdoor attractions, but after taking all possible measures to prevent the spread of the infection, we will reopen the indoor attractions (with some exceptions) on Friday, July 3, 2020.
◆The one-day pass which has been sold at a discounted rate, will be sold at the regular rate from Friday, July 3.
◆Workshops and stage shows are suspended or cancelled for the time being.
For more information on measures to prevent the spread of infection and ticket fees, please click here.
We apologize for any inconvenience this may cause to our customers and thank you for your understanding and cooperation.
Just 35 minutes from Shinjuku! Welcome to Yomiuriland, Tokyo's largest amusement park that offers cherry blossoms in the spring, pools in the summer, illuminations in the winter, and fun for children and adults alike year-round!
Goodjoba‼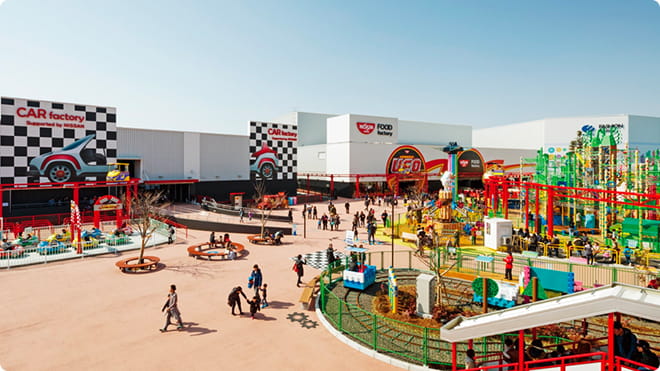 "Goodjoba!!" in Yomiuriland is an area themed after "monozukuri," or Japanese craftsmanship. The area is made up of factories that reflect 4 familiar industries: Car, food, fashion, and bungu (stationery).
Unlike at typical amusement parks, here you can learn about the processes behind manufacturing while enjoying attractions, making it perfect for a family trip in Tokyo! Each factory also offers a daily workshop where you can get hands-on experience with manufacturing!
Learn more about Goodjoba!!
POOL WAI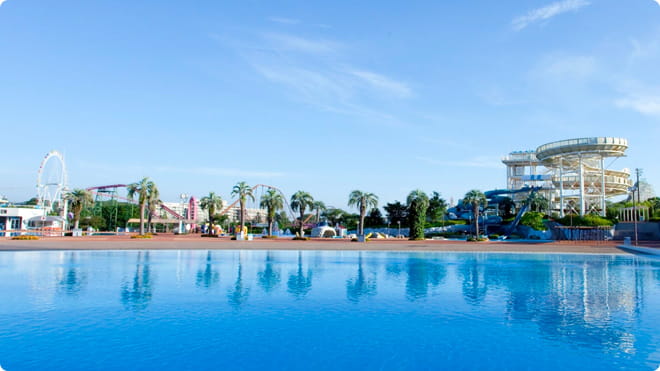 With beautiful palm trees and a beach-like shoreline, this pool will make you think feel like you're at the water's edge! A taste of the South Pacific in Tokyo♪ The fun is virtually endless at Yomiuriland's Pool WAI!
Pool WAI offers various pools, from a classic swimming pool to a full-fledged diving pool, as well as thrilling waterslides! There are 5 pools and 3 waterslides, so you can play the time away!
Learn more about Pool WAI
Attractions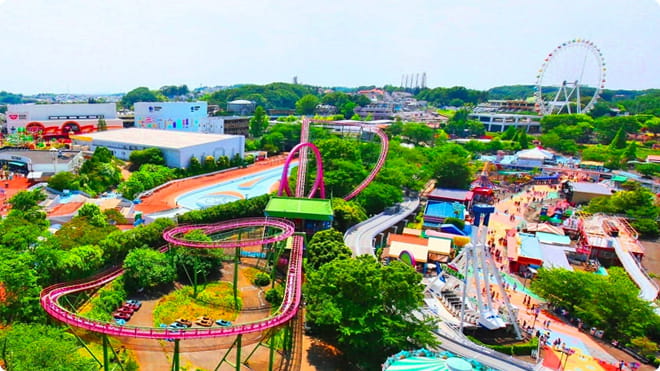 From thrilling roller coasters to family-friendly attractions, Yomiuriland has 43 different ways for you to enjoy your visit!
Furthermore, Yomiuriland features many attractions available to children 3 years of age and older who are at least 90cm tall, so even small preschool-aged children can have fun!
Learn more about attractions
One-Day Pass
We recommend the One-Day Pass to truly enjoy your trip to Yomiuriland to its fullest.
By purchasing the Yomiuriland One-Day Pass, you gain access to unlimited rides on many attractions in the park, as well as entry to the park, making it a great value ticket!
| | |
| --- | --- |
| One-Day Pass | Admission + all-you-can-ride |
| Adults (Age 18-64) | 5,500 JPY |
| Middle and high school students (Age 12-17) | 4,400 JPY |
| Children (Age 6-11) , Senior citizens (Age 65 and up) | 3,900 JPY |
| Preschoolers (Age 3-5) | 3,400 JPY |
※If a One-Day Pass is purchased for a preschooler, One-Day Passes for up to 2 adults are made available for 4,400 yen each.
Click here for pricing details
Restaurants and Shops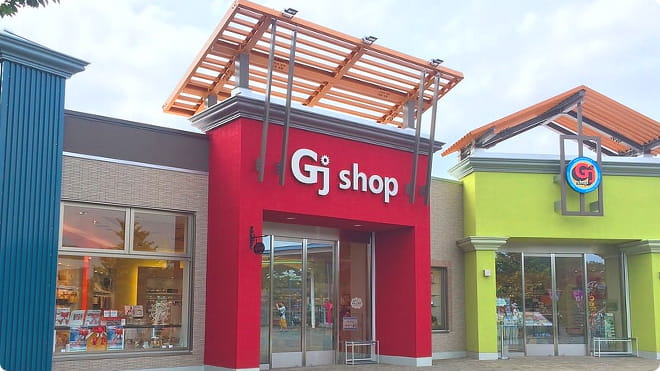 The amusement park also offers guests a variety of restaurants to visit, ranging from fast food to full-fledged meals. When you get tired from all the fun you're having, sit down for a bite to eat and regain your energy!
There are also shops selling original stationery, miscellaneous goods, limited-edition sweets that make excellent souvenirs, Studio Ghibli goods, and Giants goods, so be sure to stop by and take a look!
Nearby Facilities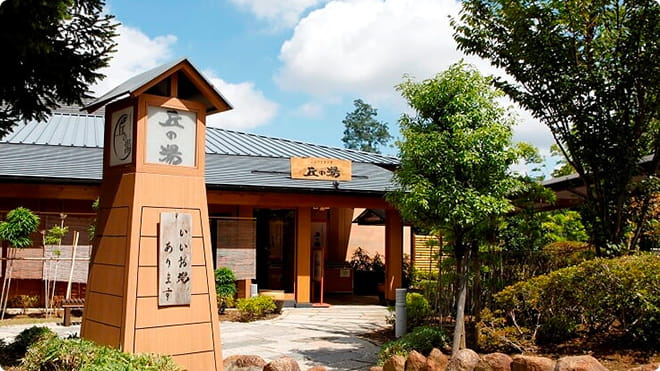 There are lots of tourist facilities located around Yomiuriland, including ones accessible on foot and with just a short train ride!
For example, right next to Yomiuriland is the hot spring facility "Oka no Yu," offering 40 baths for men and women in a Japanese-style atmosphere. Relax at Oka no Yu after having fun at Yomiuriland!
Click here for nearby area guide