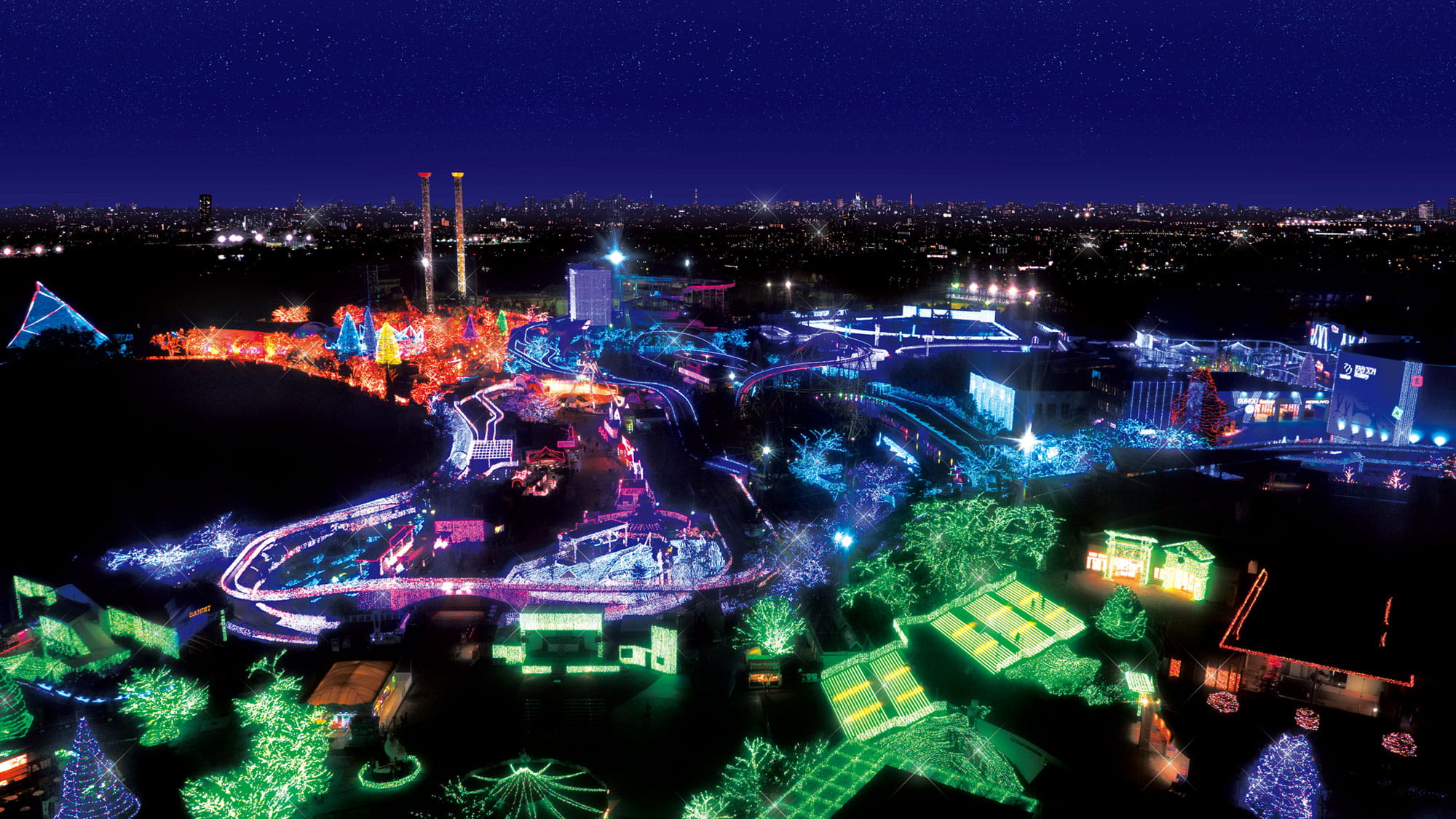 The Jewellumination for the 2019-20 season has ended.
Thank you for coming to Yomiuri Land.

Enjoy a magical experience at these 12 "courts."

Events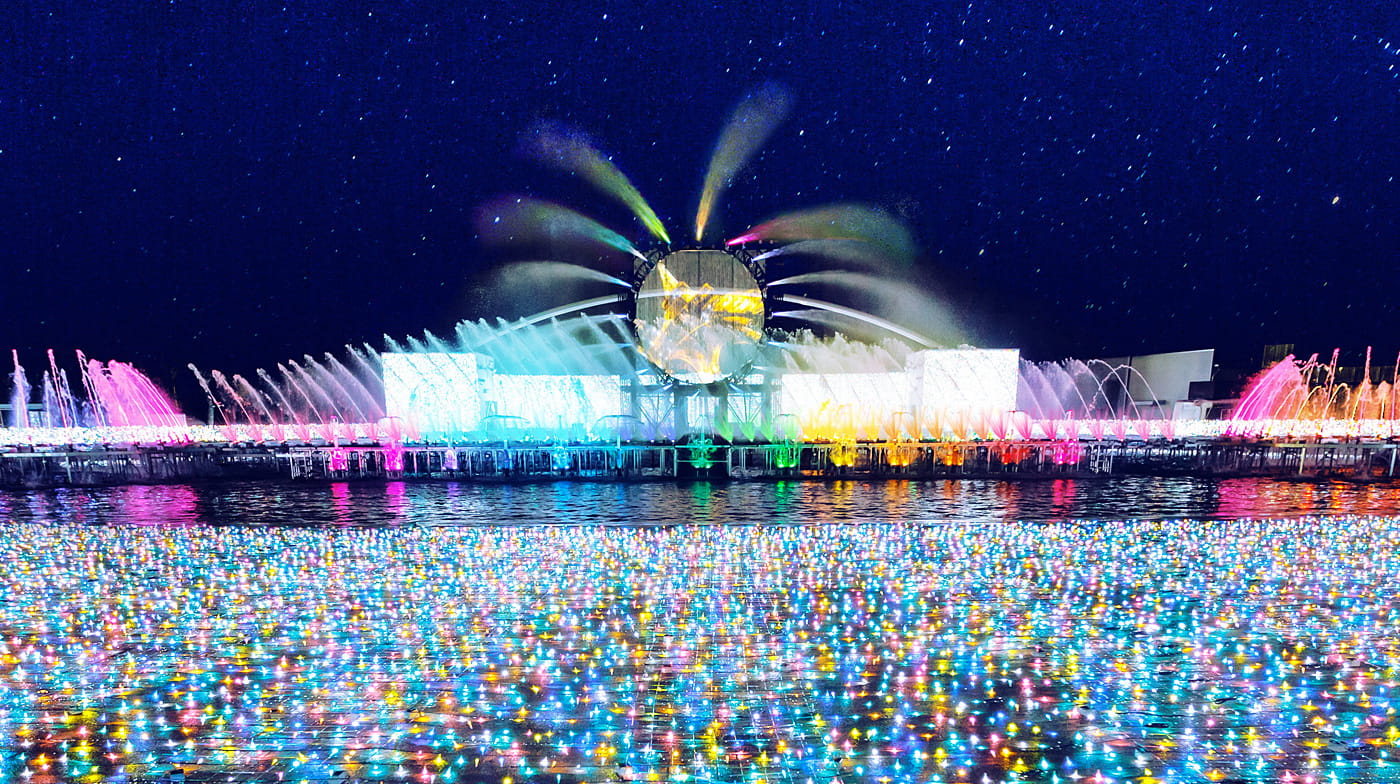 Fountain Show
Three different fountain shows will be held in "Poseidon's Court" every 15 minutes starting at 5:00pm. Enjoy these thrilling fountain shows exclusive to Yomiuriland that span 60 meters wide, 15 meters tall, and use 242 fountains!
Click here for details

Other events